There's an incredible real life gaming legend that comes straight out of Japan. When Ni No Kuni developer collaborated with series owners and publishers Square Enix on Dragon Quest VII: Journey of the Cursed King for PS2 in 2004, two million Japanese citizens allegedly took a sick day from work to play it. This was nearly 4% of the working population. In Japan you don't get mandatory sick pay, these people intentionally chose an unpaid day off work to play a video game. I would never judge, I've done it and will again. From this event stems a fantastic tale.
Allegedly the Government introduced a law that forced Dragon Quest games to release on weekends to stop this ever happening again.
How cool is that? Unfortunately, it isn't actually true. The much less exciting but still fascinating story is that Square Enix made the decision internally in reaction to the situation. Dragon Quest is the absolute king in Japan. No other series can quite match its insane popularity. The series most recent release, Dragon Quest XI released on a Saturday to continue the tradition. So there's the story of how Dragon Quest became the only series in Japan to release on the weekend instead of the countries' usual weekday, mostly Thursday, launches. But this story has already been told.
So why don't we emulate this in the West?
Back in 2009 when I was 15, Call of Duty: Modern Warfare 2 released. On the launch day, I picked up my home phone and called the school, letting them know in my best version of my Dad's voice that I had a Dental appointment and therefore would not be attending High School that day. It worked. Similar situations worked for my two friends. One of them actually never bothered phoning at all. But the three of us were home, with our brand new copies of the game that we had bought at midnight. We had given ourselves the gift of time, it was only important education we were neglecting and there would be plenty of time for that. What there wouldn't be plenty of time for would be who would prestige first? Who would reach the coolest new weapon first? Who could get their K/D off to the strongest start? Who could brag to the "idiots" who went to school about how brilliant the new maps were? That's not even including who would beat the story first and be left with that cliffhanger ending.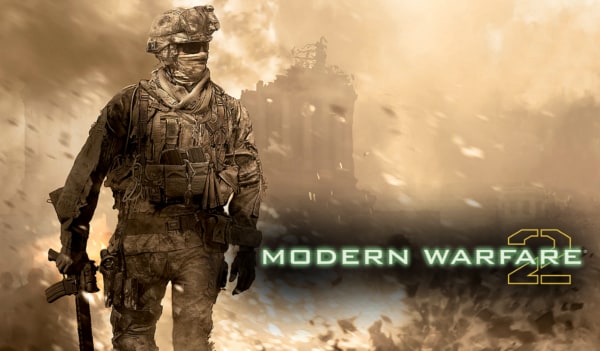 Everyone has a story like this. Maybe it's Pokemon, the Switch launch, GTA, Gran Turismo, Halo, etc. There's a franchise you care enough about or a specific title that you'd call in sick for.
According to student loan platform LendEDU, 20% of adults have skipped work to play Fortnite and 35% of kids have skipped school for it. Even Bethesda's Pete Hines once crafted a ready made sick note so you could play Fallout 4 on launch day instead of wasting time at pesky work. I took a weekend off to play Dark Souls II at launch. What a stupid decision that was. However, the point is that launch day is special. It isn't about not getting spoiled. It isn't about being first. It isn't even about rushing through God of War to see the incredible ending as quick as possible. It's about the personal experience. It's about the memory you create. The bond you forge with a certain video game or series that means something special and unique to you.
I figure some of you might need a note from your doctor for your upcoming "sick day(s)" this week. So here you go. pic.twitter.com/iF9btGJl3h

— Pete Hines (@DCDeacon) November 8, 2015
Soon the next Dragon Quest title will launch in the West. It'll be followed by other fan favorite titles like the return of Spyro and Marvel's Spider-Man. By releasing these games on the weekend, it would open up the opportunity for the gaming community to experience them together. To chat amongst themselves about special moments without fear of spoiling. To share screenshots about epic stunts they've pulled off or trophies they've achieved knowing others are doing the same. Moving a date by a day or even only a few days max might not seem like much but the community spirit it could foster would be incredible. A few kids might even attend an extra day of school. It would even make it easier to collect that game you pre-ordered on a Saturday morning knowing you had all day to play. You could digitally download it at midnight and not have to worry about being up in a few hours for work. I went to work while I had God of War waiting for me at home. All I did was think about it. Literally for ten hours I was imagining throwing and catching the Leviathan axe. It's so damn satisfying.
Nintendo reached a deal with Square Enix to distribute Dragon Quest games in Japan on Saturdays. If Xbox, Playstation and Nintendo could follow suit in the West, it could make a game's launch experience even more special than it already is. I know I certainly would appreciate it, maybe others are happy with the status quo.
Let me know in the comments or on Twitter @thelootgaming or @Adamabysswalker (and yes, I know my friends and I were idiots in High school).
For all your gaming news and reviews, such as my take on the Xbox Streambox rumors or how Halo Infinite will technically feature battle royale gameplay in some form stick to thelootgaming.com!
You could even win an Xbox One digital copy of Crash Bandicoot: N. Sane Trilogy…
#giveaway time! RT + FOLLOW US for a chance to win Crash Bandicoot N. Sane Trilogy (Xbox One, digital code). Picking a random winner on July 30th!

Feel free to check our review; https://t.co/8K5v0kei3U pic.twitter.com/qu6TatnvNO

— [TLG] The Loot Gaming (@TheLootGaming) July 18, 2018